WELCOME TO EIMSS 2023
Amidst the advancement of modern science and technology, especially the development of information technology, our society has entered a stage of highly developed information technology. We should do our utmost to utilize the achievements yielded by scientific and technological innovation, vigorously promote the informatization of education management, and provide quality services for education and teaching. The importance of information technology education in educational management simply cannot be overstated.
Educational management is closely related to college education and teaching. Only through good educational management can education and teaching proceed smoothly. The realization of education management information is conducive to the propulsion of high efficiency in school management, as well as to the smooth implementation of teaching objectives and better participation of students and parents in school management. Informationization is the mainstream of the world's economic development, while informationization of teaching management is the product of adapting to the demand of time development. We educational management workers should learn from the excellent educational managers at home and abroad, strive to improve their information level, and synchronize with the Times.
In order to provide a more convenient and efficient communication platform for relevant academic researchers, we organized the 2023 3rd International Conference on Education, Information Management and Service Science (EIMSS 2023).
2023 3rd International Conference on Education, Information Management and Service Science (EIMSS 2023) will be held on July 21-23, 2023 in Qingdao, China. EIMSS 2023 aims to bring together innovative academics and industrial experts in the field of Education, Information Management and Service Science to a common forum. The primary goal of the conference is to stimulate research and developmental activities in Education, Information Management and Service Science, and another goal is to facilitate the scientific exchange of information between researchers, developers, engineers, students, and practitioners working all around the world. As an ideal platform for individuals to exchange views and experiences in Education, Information Management, Service Science, and related domains, the conference will convene annually.
We warmly invite you to participate in EIMSS 2023 and look forward to seeing you in Qingdao!

Important Dates

:

Full Paper Submission Date: June 20, 2023


Registration Deadline: July 01, 2023

Final Paper Submission Date: July 11, 2023

Conference Dates: July 21-23, 2023

Publication:

All papaers, both invited and contributed, will be reviewed by two or three experts from the committees. After a careful reviewing process, all accepted papers of EIMSS 2023 will be published in AHCS-Atlantis Highlights in Computer Sciences (ISSN: 2589-4900) and submitted to EI Compendex and Scopus for indexing.
Conference's history of Publication: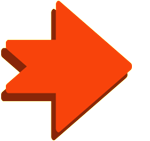 2021 International Conference on Education, Information Management and Service Science(EIMSS 2021)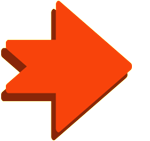 2nd International Conference on Education, Information Management and Service Science(EIMSS 2022)
Conference's index of Publication: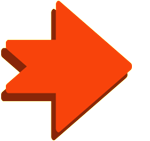 2021 International Conference on Education, Information Management and Service Science(EIMSS 2021)